November 4, 2008 - Kyoto
Kyoto Seishu Netsukekan
This netsuke museum is set in a beautifully renovated Samurai residence in an old part of Kyoto. Hollis and I spent many hours looking at the over 800 netsuke on display. The building itself is a museum. The kitchen is original, and is impossible to describe adequately. I could have spent hours just looking at this wonderful place.
Please read about this amazing museum here.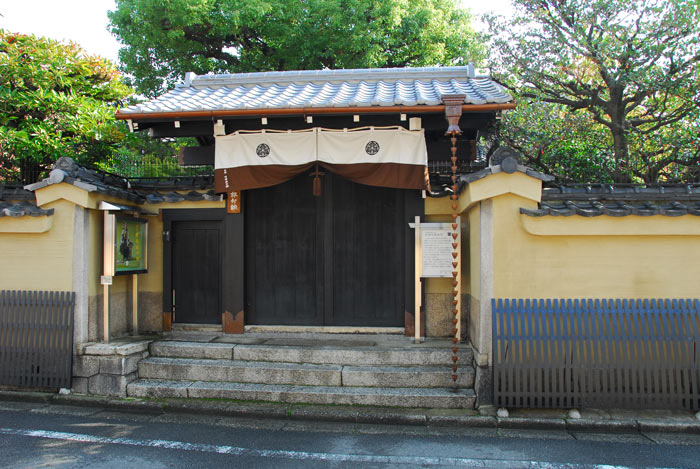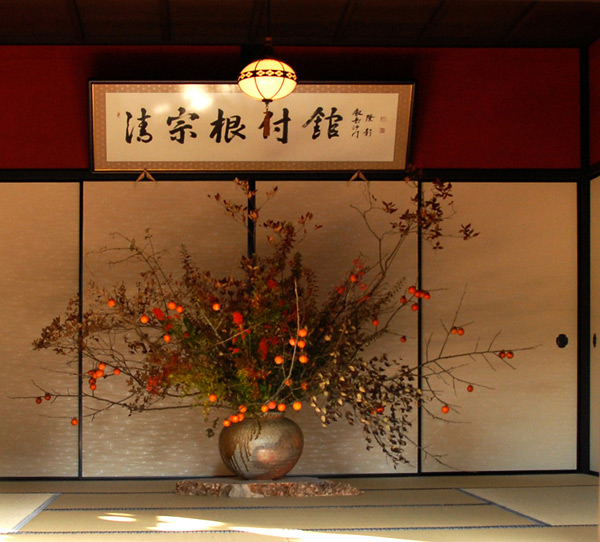 Janel Jacobson, Mr. KINOSHITA Muneaki, owner of this museum, and Hollis Goodall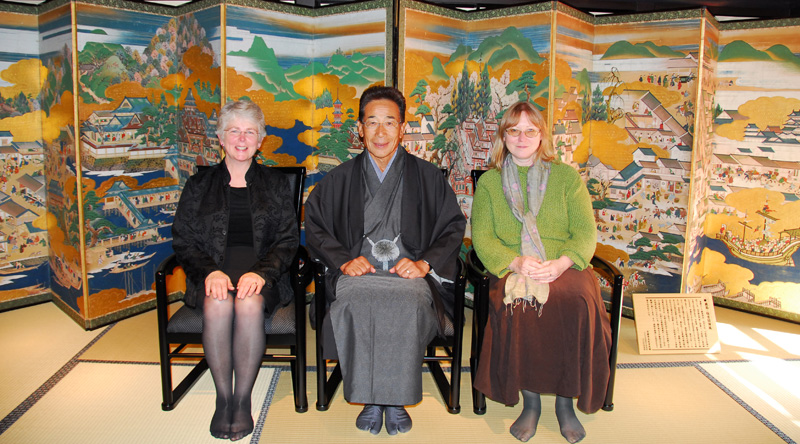 Mr. Kinoshita met with us around mid day. We had time for conversation, photographs and for a brief look at what I carried with me. In the second photograph, he is looking at a small, carved porcelain kogo, or lidded dish.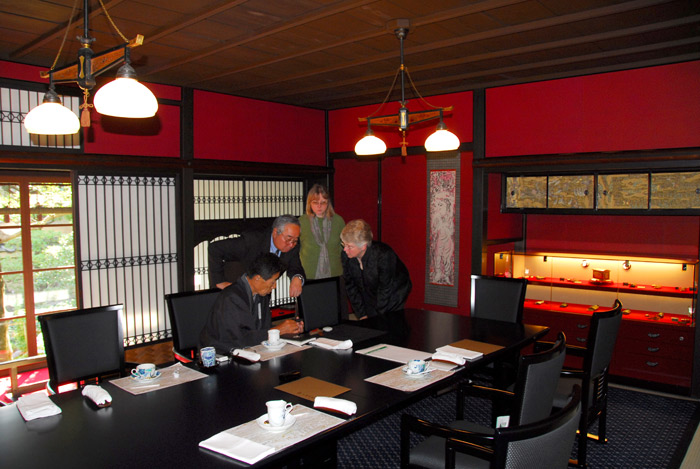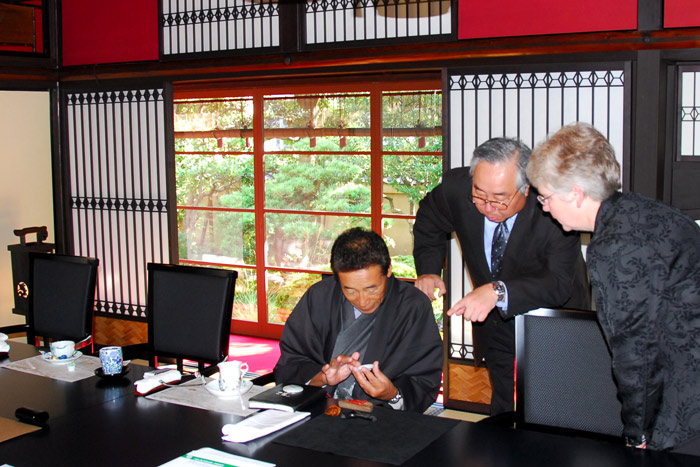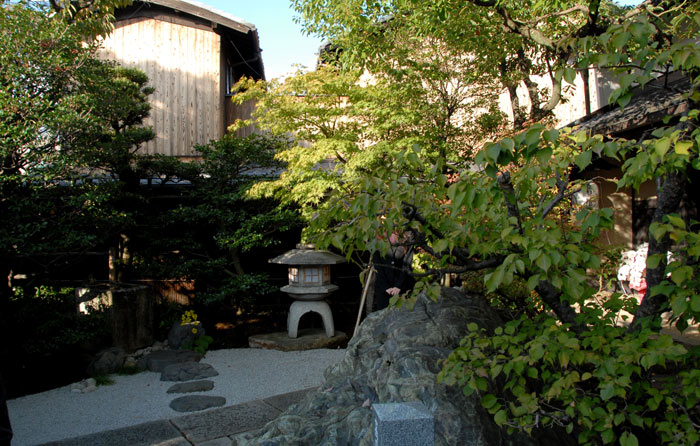 Shioyoshi-ken is a very old confectionary business in Kyoto that creates sweets to indulge the fantasies and tastes Kyoto's tea masters. We were quite happily surprised when we opened our packages. They were beautiful, with different tastes and textures, and the presentation was created for the autumn season.
Kyoto evening