November 3, 2008 - Nagoya to Kyoto

Nagoya Japan Rail Train Station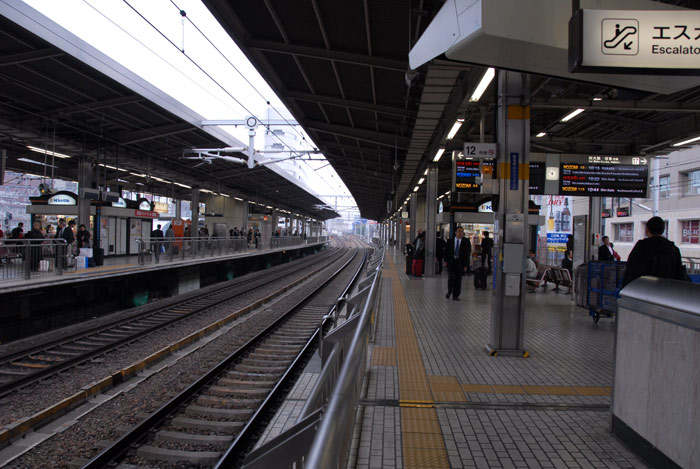 Bill-board wall, lots of space to advertise!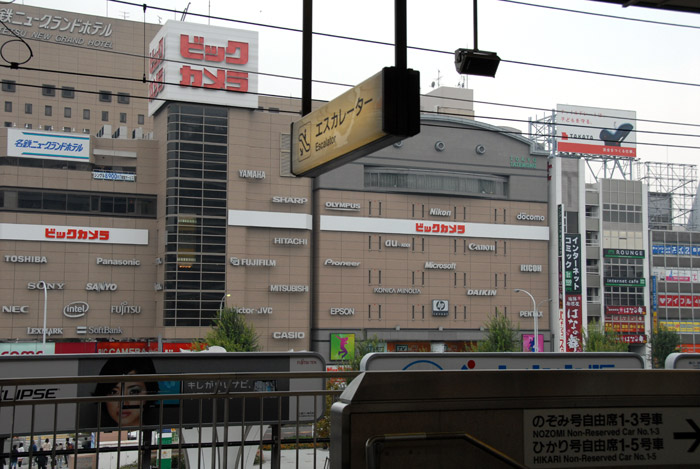 Reading materials, snacks, boxed food and sweets were in supply at this kiosk. The pink boxes next to the sales person are a tremendously popular seasonal sweet, made from mochi, a very smooth, sticky and sweet rice plus very sweet adzuki bean paste. There were stacks of these boxes everywhere. Quite enjoyable!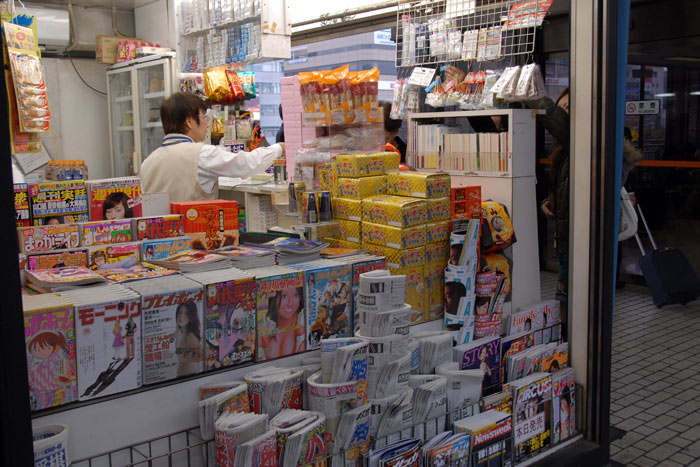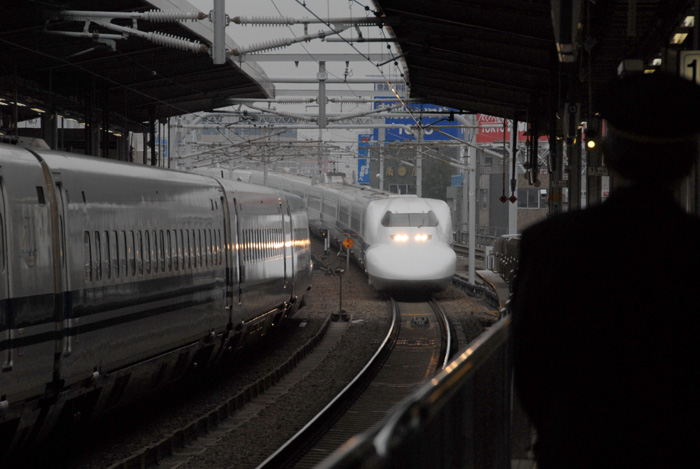 November 4, 2008
Kyoto in the morning, with some time for shopping and looking around. This big creature moves its legs and eye stalks! Guess what this restaurant is known for?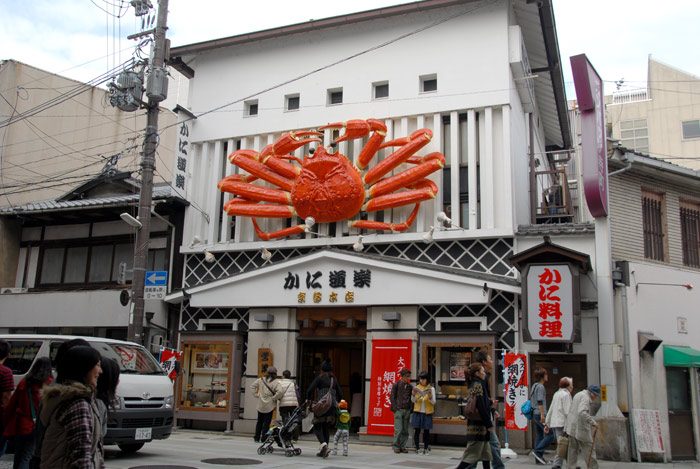 This lane between buildings is covered, and stretches for half a mile or longer! There are occasional cross streets, but there is no automobile traffic during the daytime.
Kyoto by cab: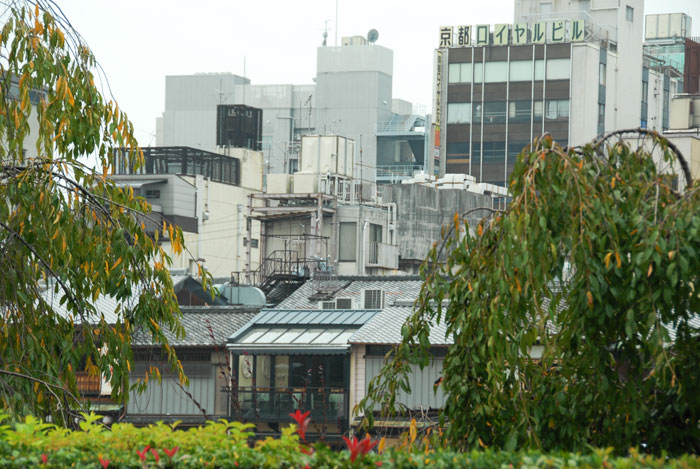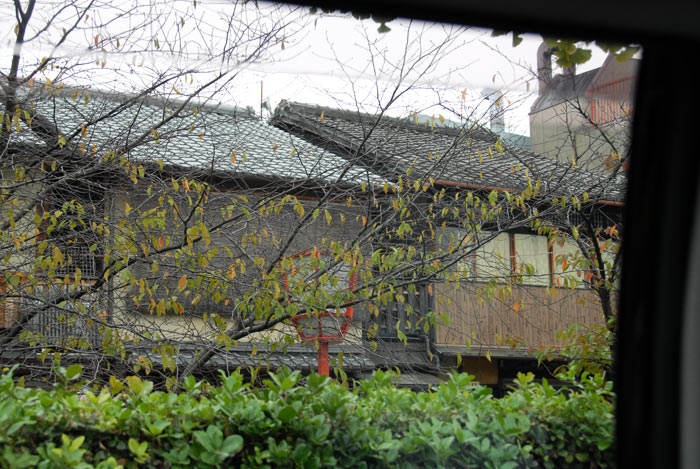 Kyoto National Museum