October 31, 2008 - Continued
Night in Tokyo - Ikebukuro Area
After nearly giving up trying to find one building in this massive city, we found the restaurant, Yorozuya Matukaze, owned by Unshu and his wife. His father built the building fifty years ago. Unshu has operated a sushi restaurant there for thirty-five years. We had a delicious meal.
The first picture is just outside the train or subway station, I think on the west side. We went out a different exit and walked west as we planned on doing, and ended up blocks away from our intended destination. We made our way through the well lit maze, and some not so well lit lanes, and finally found the restaurant.
Being from the quiet countryside, I was enthralled by the lights, sounds, and crowds. It works, and it fills me with amazement. On a different evening's walk in this area with Makiko, it was a time of celebration and processionals or parades for a particular temple. It was quite a colorful and loud expeience!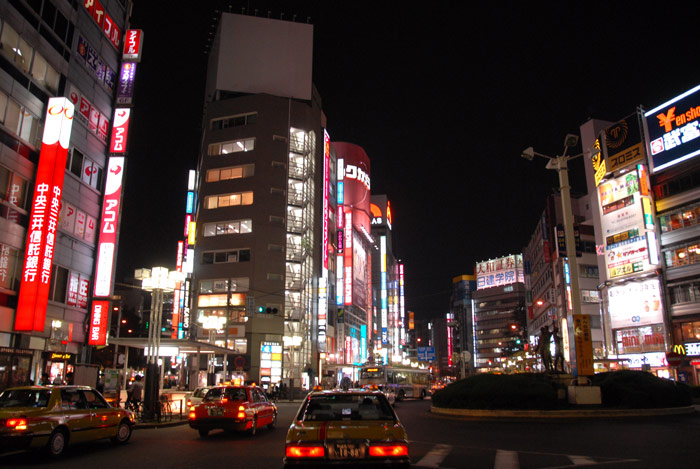 Yorozuya Matukaze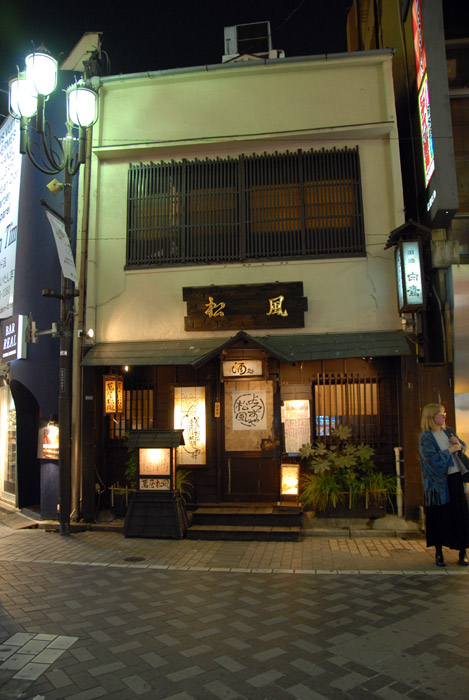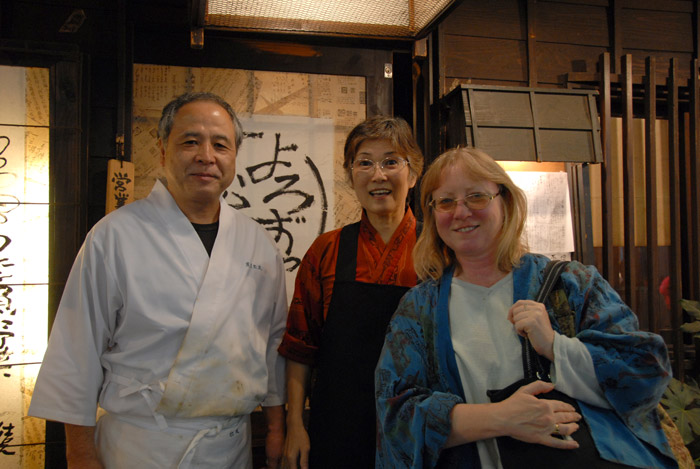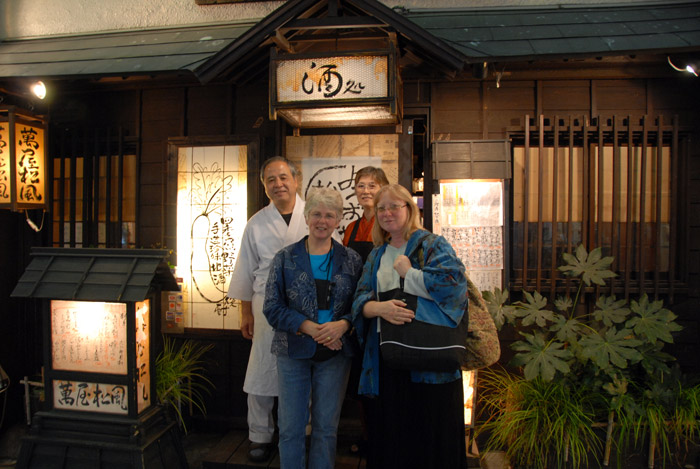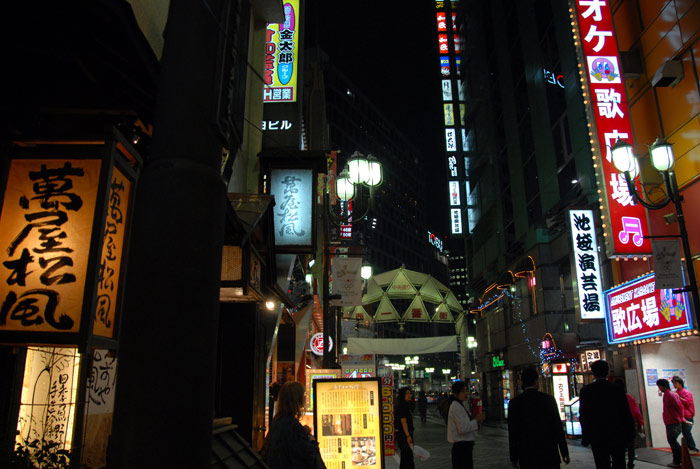 The way out.
What to look for when I want to return!