October 18, 2008 - Tokyo
Hotel New Green Ogachimachi, Tokyo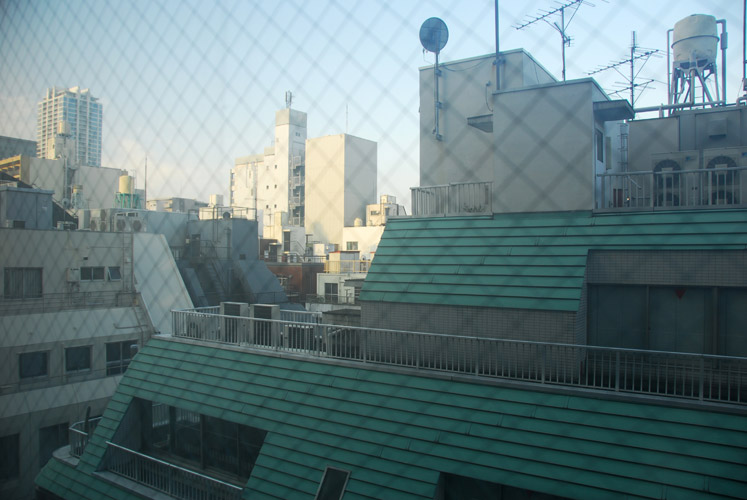 Room with a view! A quiet, one lane street, mostly foot traffic is below. The room faces west.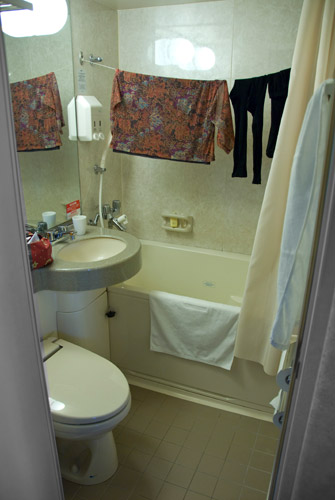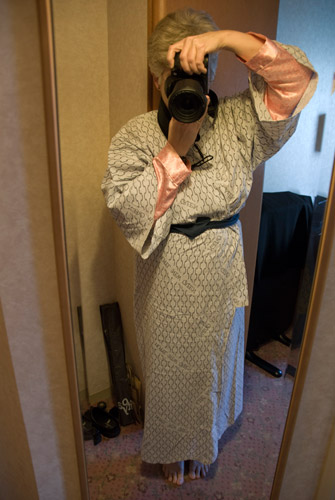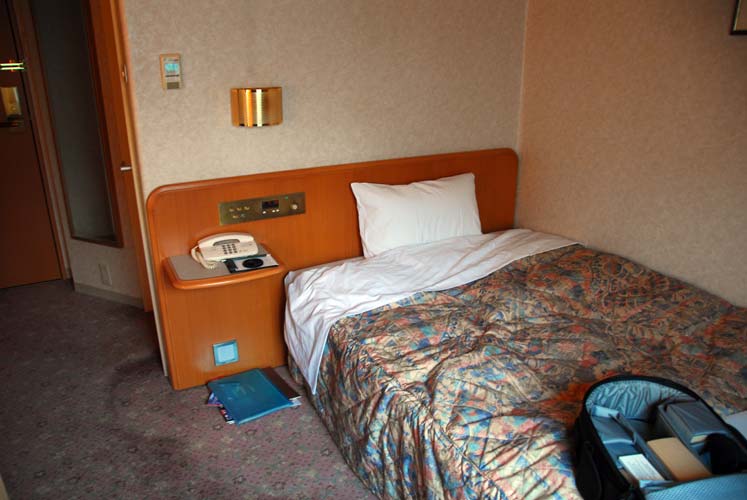 The room. Just a little longer than the bed, plus the depth of the bathroom. The tub is short and deep. The toilet has a bidet feature! There is a clean ukata on the bed each day. To the left of the photo above is a desk with a tiny refrigerator, a pot for heating water for tea, and a desk surface. The hotel provides internet hookup! I am very glad to have the computer with me, since the television and weather reports are in Japanese, as is everything else! This way, I can also be more connected to the folks at home.
Out and about:
Ms. KOMADA Makiko, intrepid guide and delightful companion!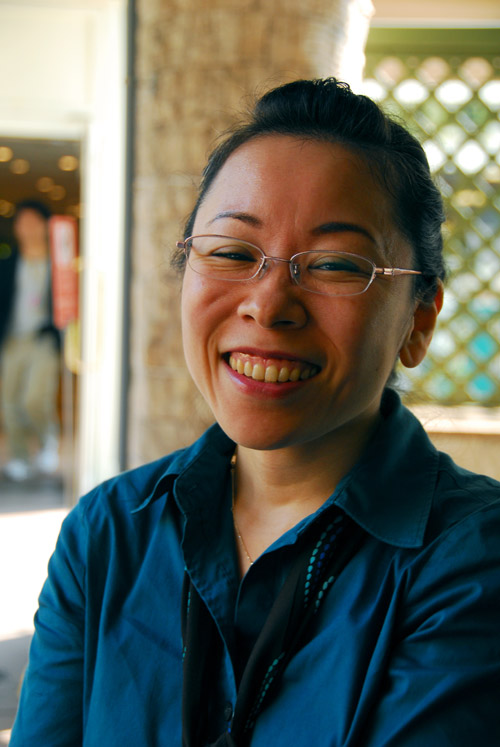 KOMADA Ryushi carving class: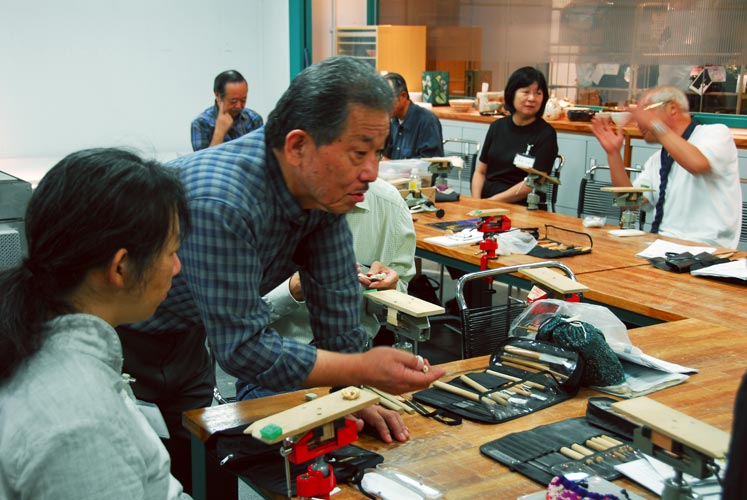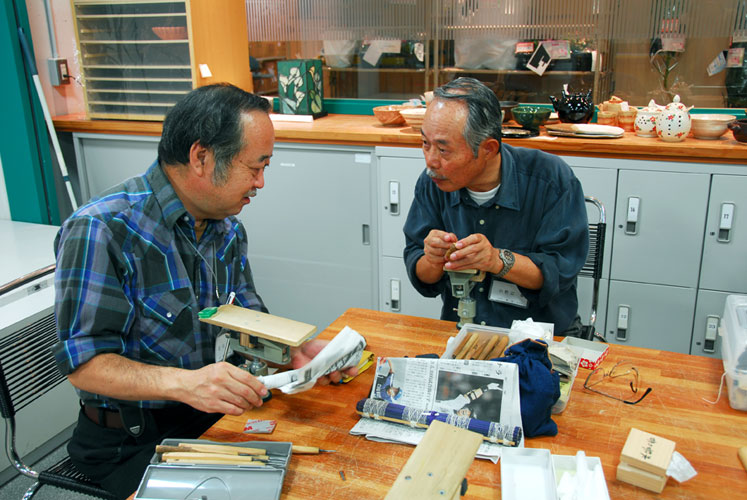 Seibu Netsuke Exhibition: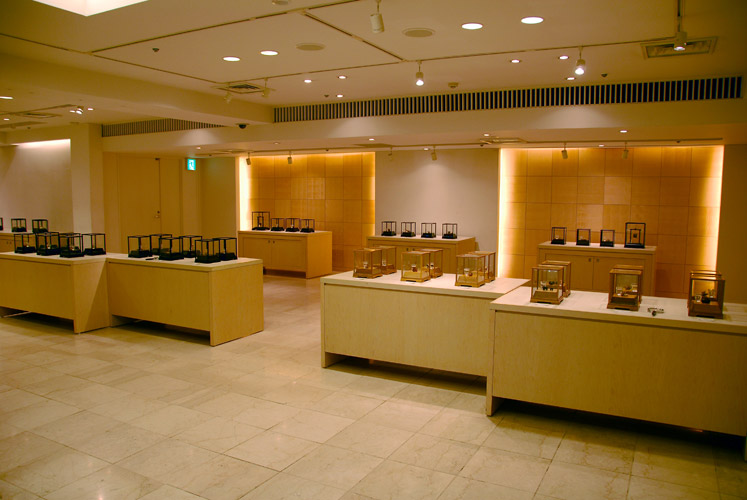 Mr. YAMADA Hidekazu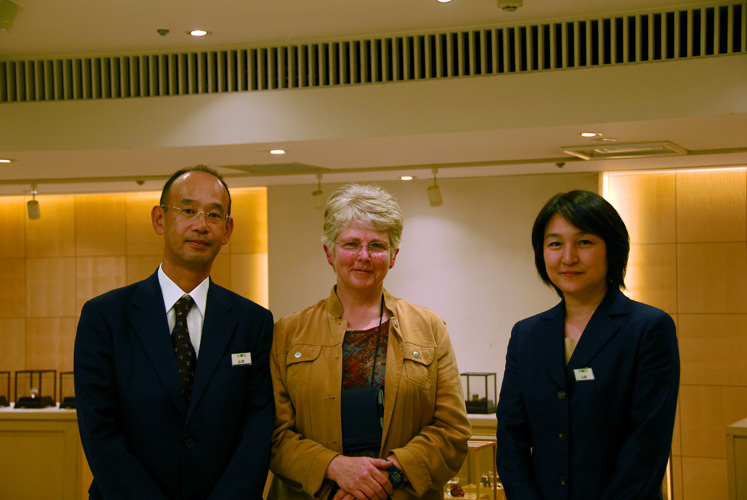 Later, after our meeting with Mr. Yamada, and well after dark, we made a great search for a bilingual, Tokyo Atlas, (to replace the one I left at home by my desk, rats). We headed off into the night-time streets of this district. I believe that we were in the Ikebukuro area, and found a book store, and eventually a Tokyu Hands store. What an experience! Buildings lit up for several stories, book stores of nine stories in height, intense sound from barkers standing on ladders announcing the sales or trying to bring people into their stores from the crowds of thousands that ambled the streets between the buildings. I did not even try to photograph this yet. A tripod would be necessary.

Tokyo is huge, like many New York Cities and Chicagos put together. The trains and subways are numerous, and are almost always filled with people. The first taxi that I took from the train to the hotel had lace on the headrest and backrests, and the driver wore white gloves while driving an immaculatly clean and very nice model of automobile (I did not catch the make). We walked about five and a half miles this day.