October 27, 2008 - Ise to Takayama
Masami's tree garden. I am wearing Japanese footwear, with wooden risers. That is a first for me, among so many other firsts!
Masami, standing by a boxwood tree.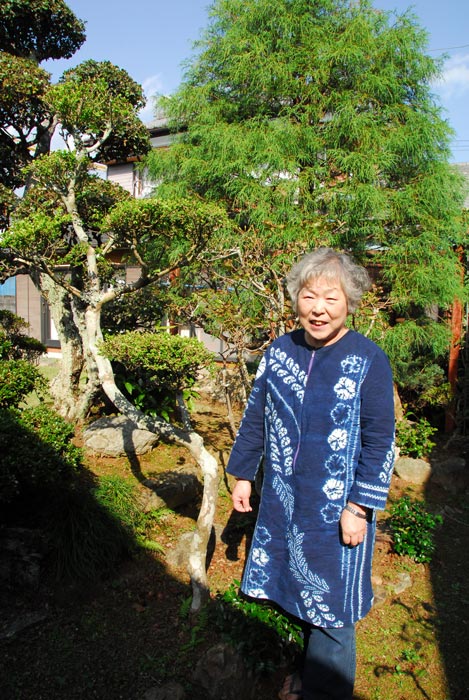 On the train in the morning, on our way to Takayama.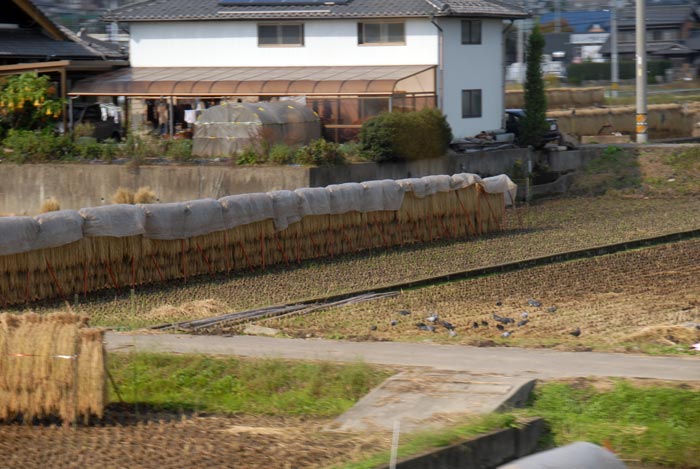 Tea bushes planted between homes. An example of using what possible space there is for housing or agriculture.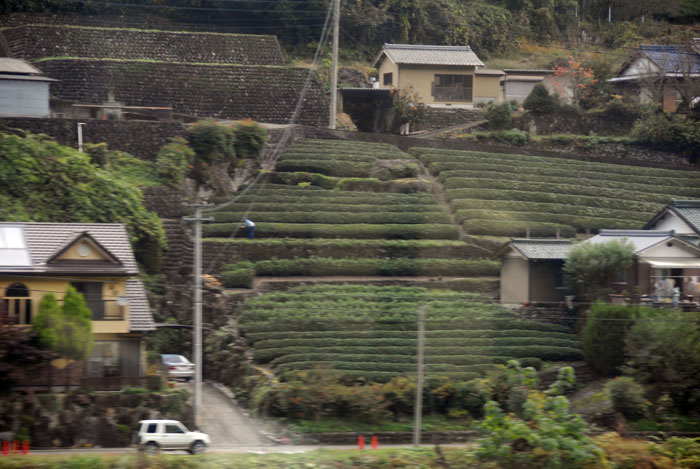 Two shots of a beautiful scene. The train ride up the mountains to Takayama went through a lot of rain. This is a spot where the sky cleared for a stretch between rain clouds. It was a beautiful moment.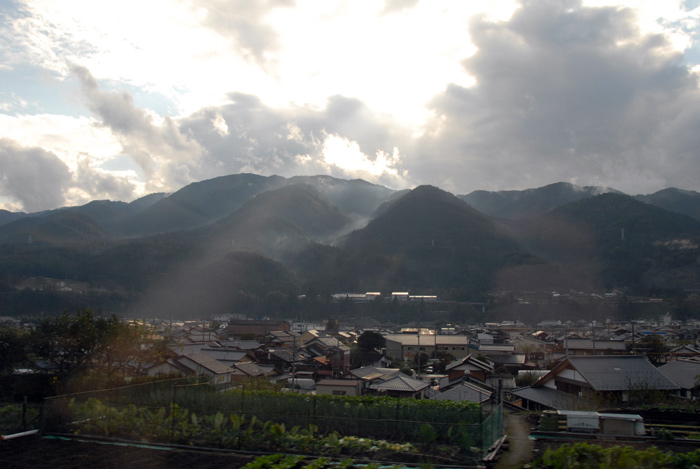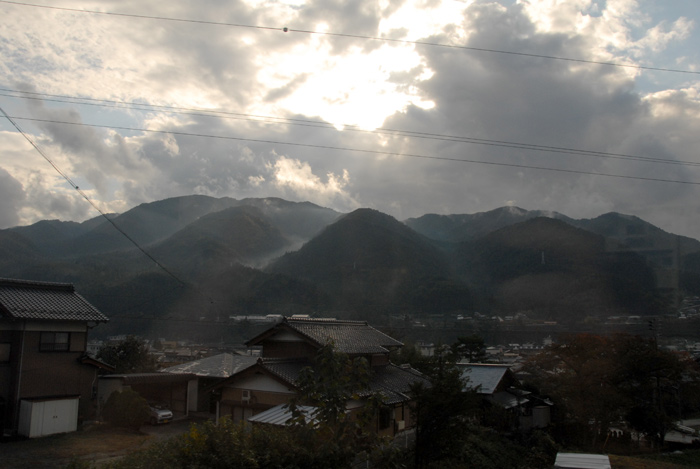 Nagase Ryokan, a traditional style Japanese Inn. It is a truly special ryokan, one that has been operated by the same family for 11 generations for over 250 years. We were served an eight course meal in the evening, which was beautiful to see and delicious to eat. Later, we bathed in the traditional bath. The inn has eleven rooms, which are carefully attended by the staff, seeing to every detail. Our beds were prepared after our bath, traditional futon arranged on the tatami. A very comfortable night's sleep!