October 24, 2008 - Tokyo
Akasuka area of Tokyo: Sensoji Temple
This was a very rainy day. My small travel umbrella was quickly replaced with a larger one to protect my
camera bag, which also carried some other things that absolutely needed to stay dry. The rain made the
colors and the mood of the temple very beautiful. For a brief introduction to this temple CLICK HERE.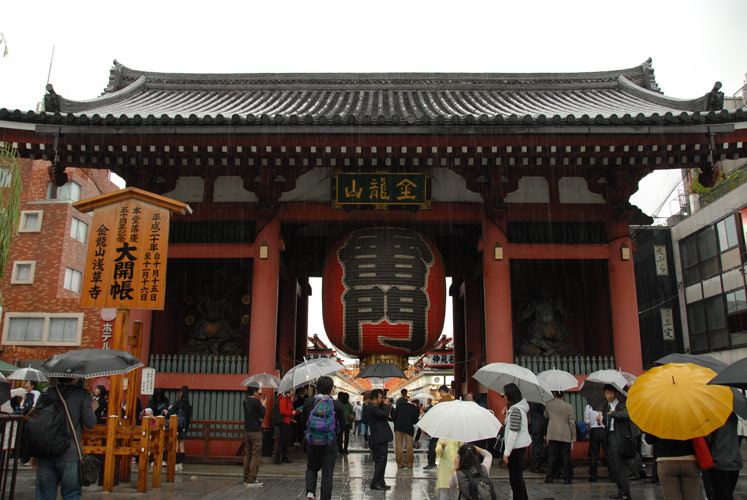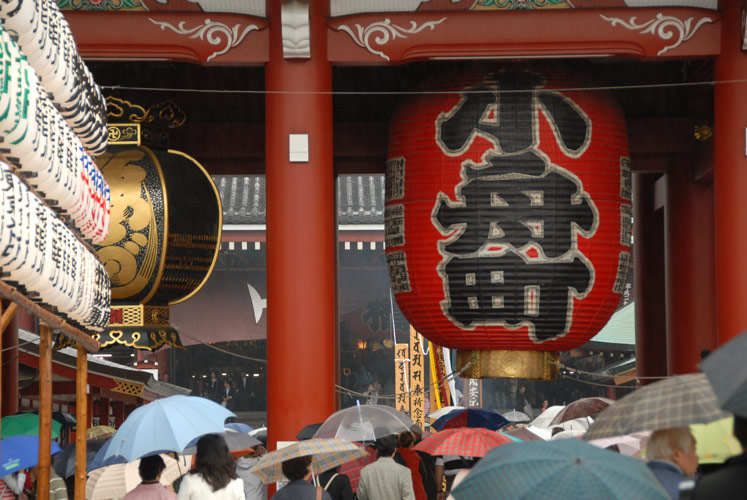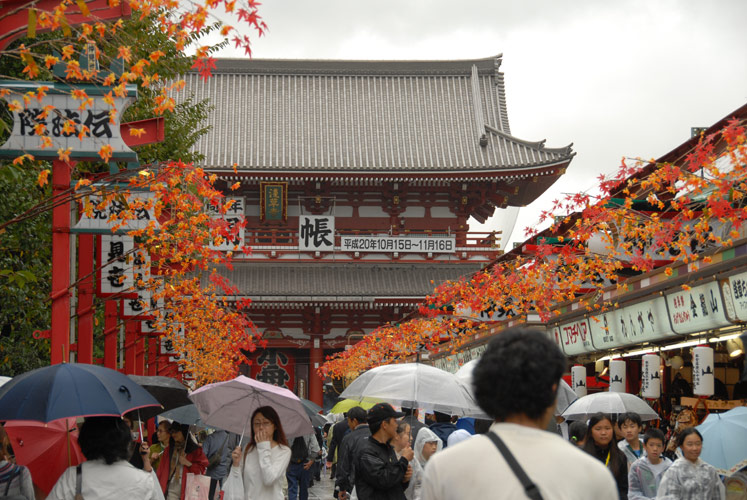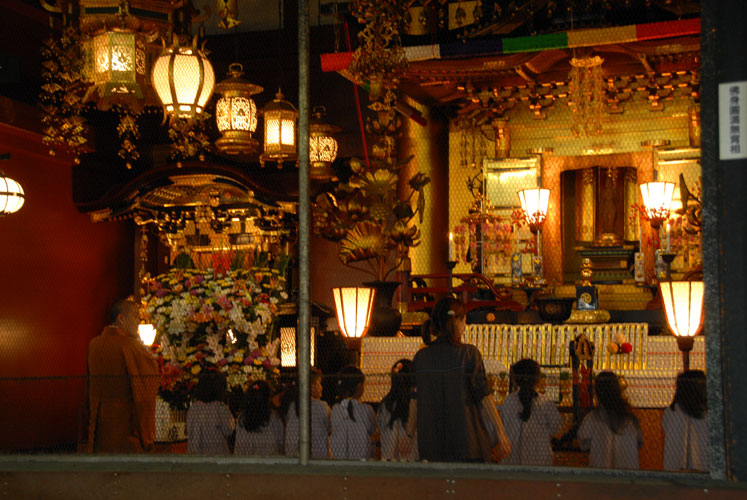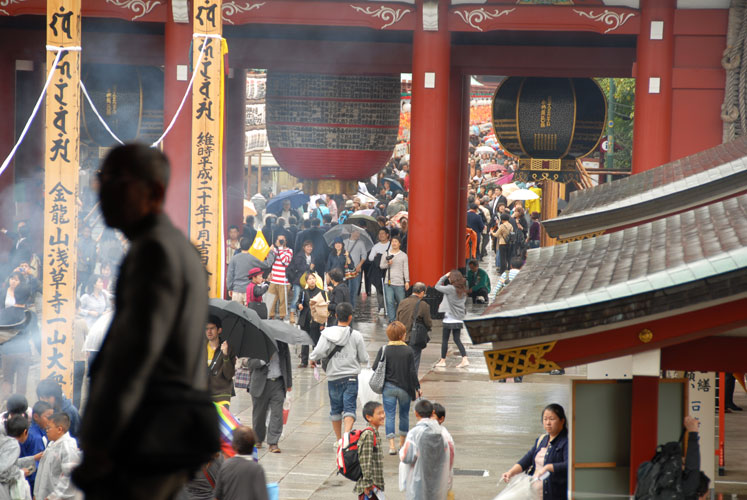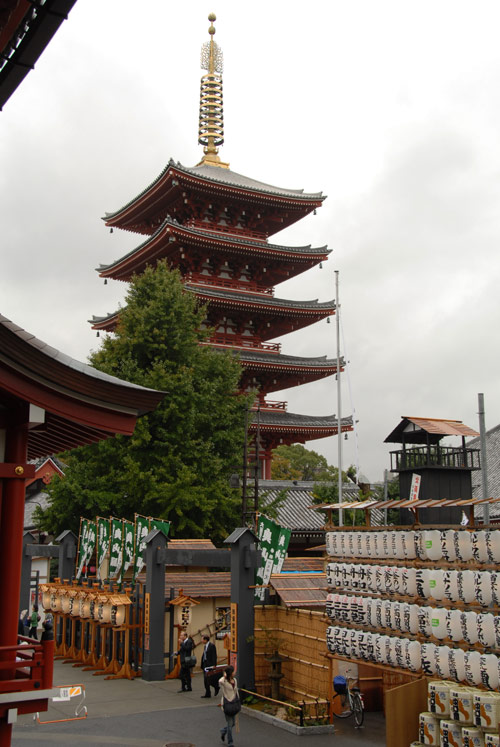 I have been enjoying the small vehicles in this country! I try to imagine my son, who is 6'1" tall at least, trying to fold himself into these cars, and driving them!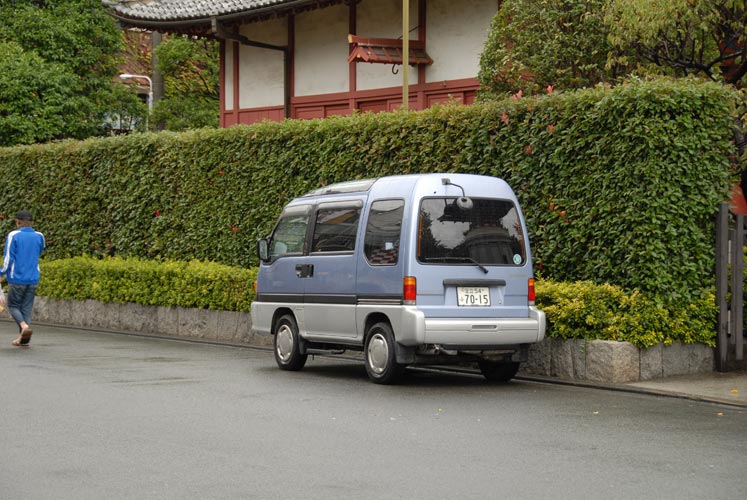 Shopping streets, on the way to a special, tiny Japanese restaurant.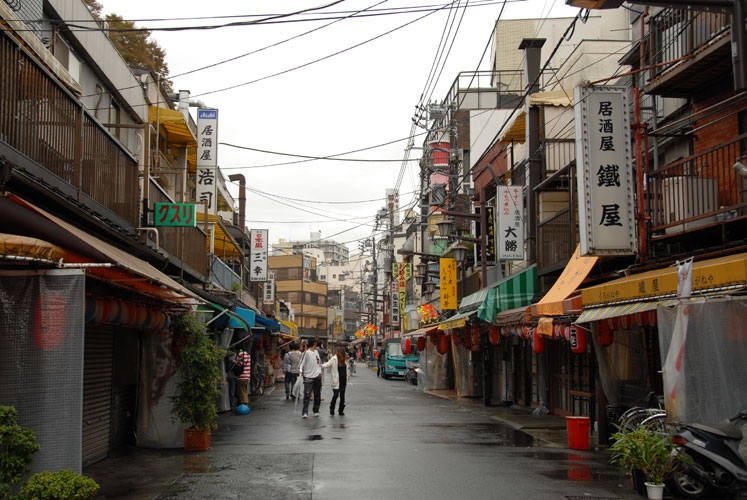 A shopping lane that is covered. There are many of these amazing spaces in Japan.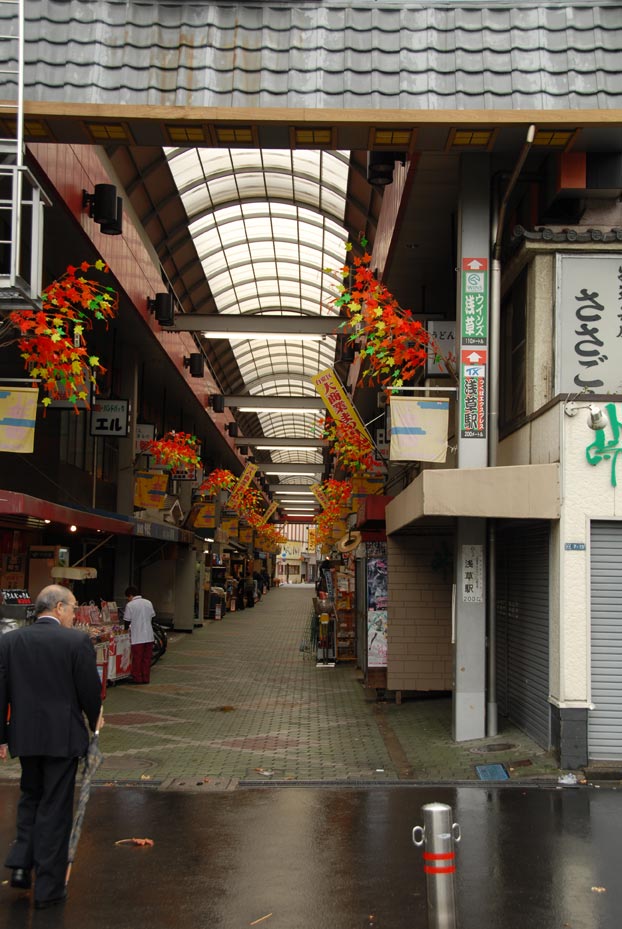 This shopping area serves the theater district, where the actors are mostly male, but dress and act the roles of the female characters. The fabric in rolls are for making kimono. Now imagine the variety of offerings from shop to shop!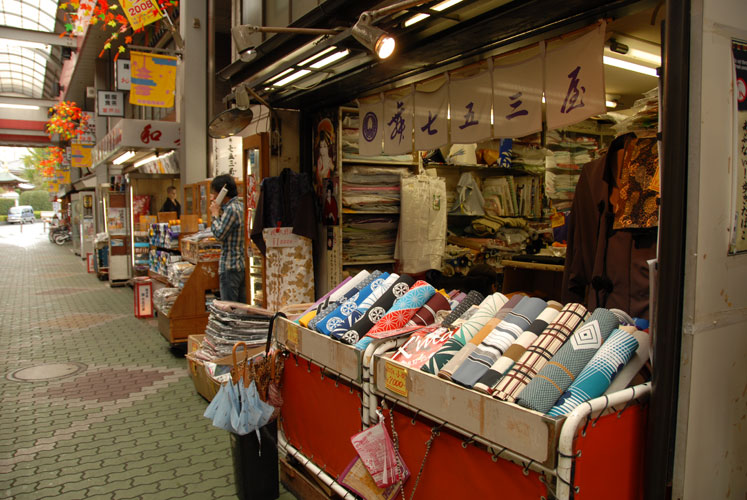 I liked the brown and tan colors of this structure. Makiko is trying to locate the tiny street where we are going
for lunch.
Inside the window of this restaurant is a small water wheel that dribbles a little water, which sets a sort of conversational privacy in the small interior space.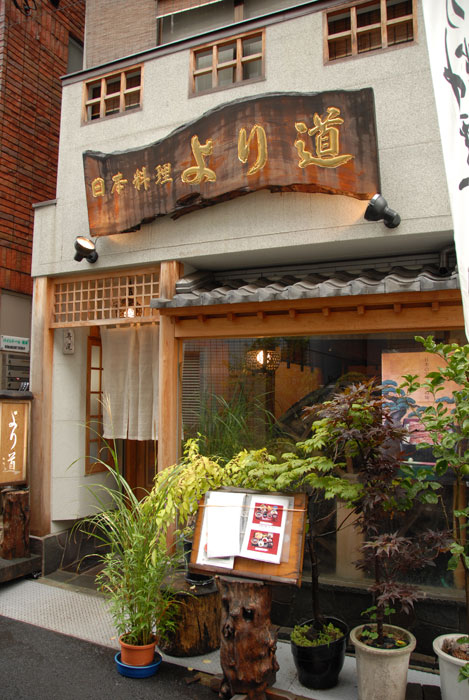 Restaurant owner and cook! Very happy person, and the food was delicious! Sorry, no food photos this time!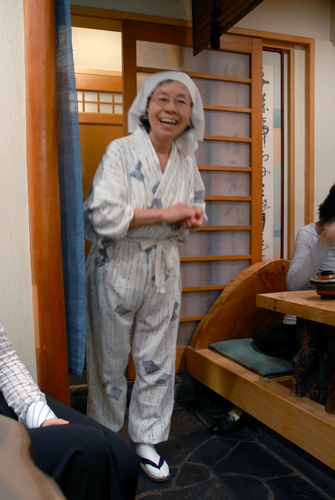 The day is not over, there are more photos to process and add, but that will happen in time.
What an amazing country! The food here is the best that I have ever experienced! Every single meal! The meal today (the day of this entry was Nov. 4), for instance had over 30 different types in it, and we considered it as "edible art".

I believe that Japanese people are the best fed people in the world! Not the most over fed, but the most nutritiously fed, with the most beautifully prepared food of all cultures.
Shibamata Taishakuten Temple
After lunch, Makiko and I met Mr. SHIMATANI Yoichi to visit Shibamata Taishakuten Temple, which is his favorite temple to visit. He has become very familiar with each of the illustrative panels, but still sees something that is new every time he visits. I happened to locate a frog, which he had not seen before. (My frog radar must have been working that rainy day!)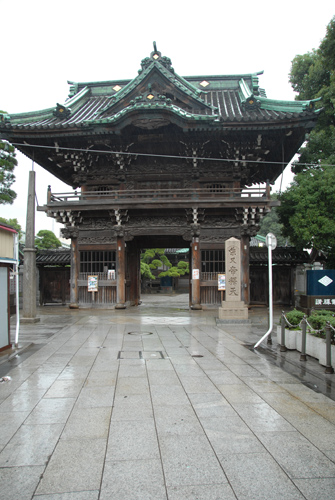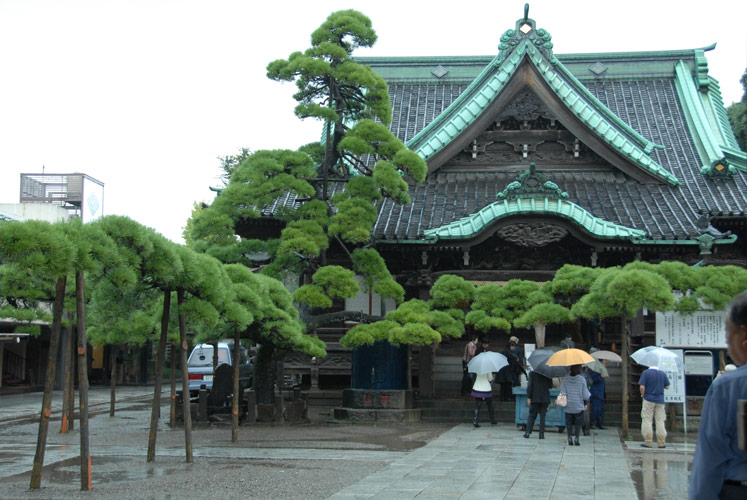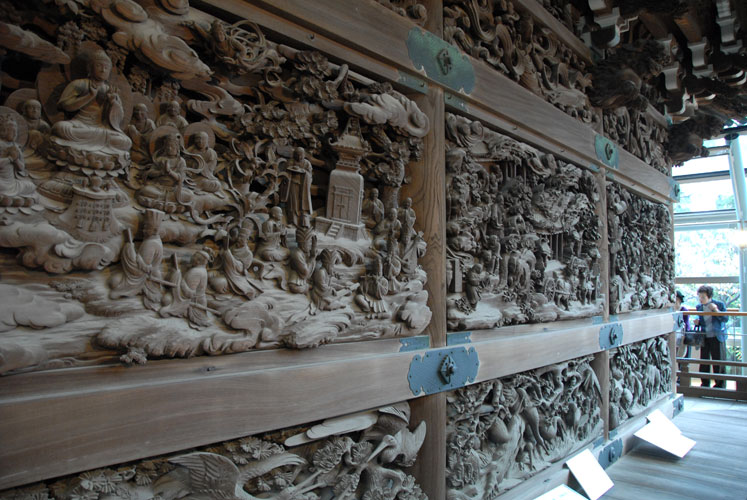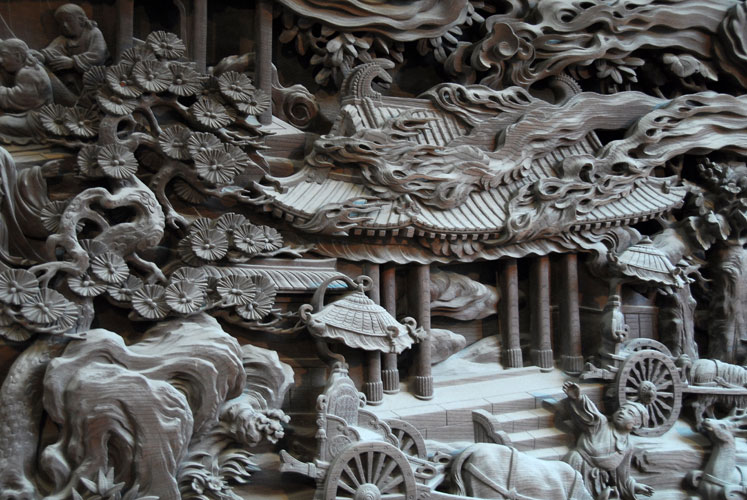 The only netsuke to be found in the panels.
Makiko and Mr. Shimatani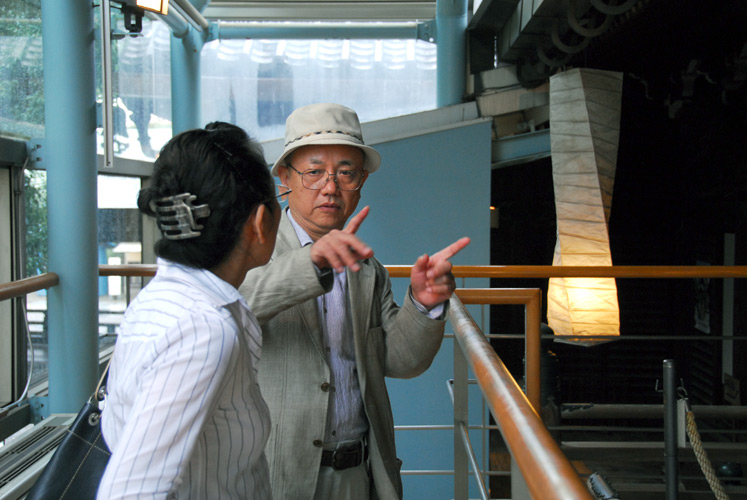 At the ground level.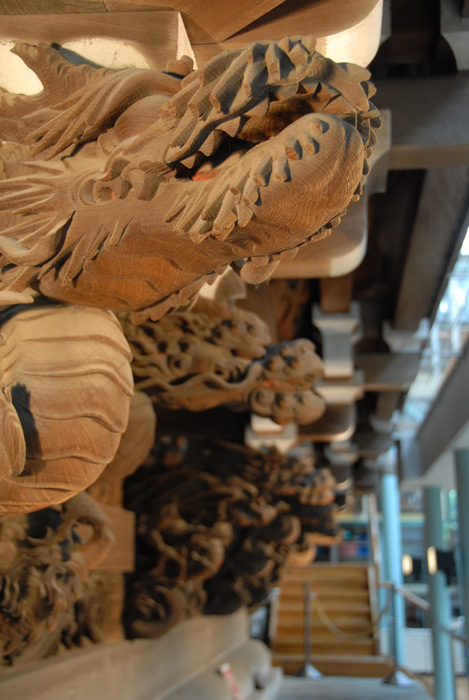 The frog.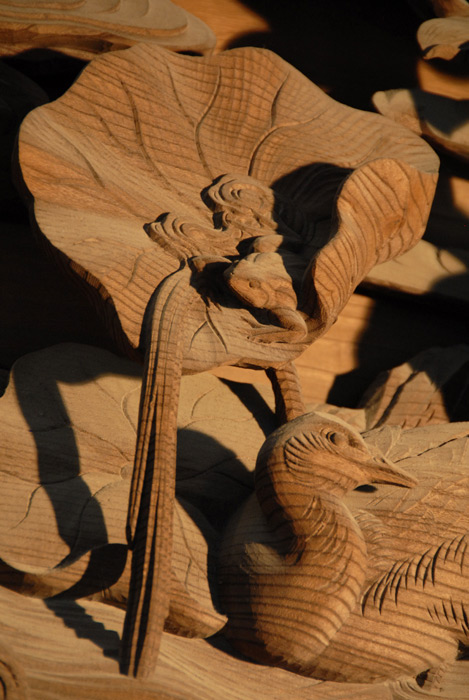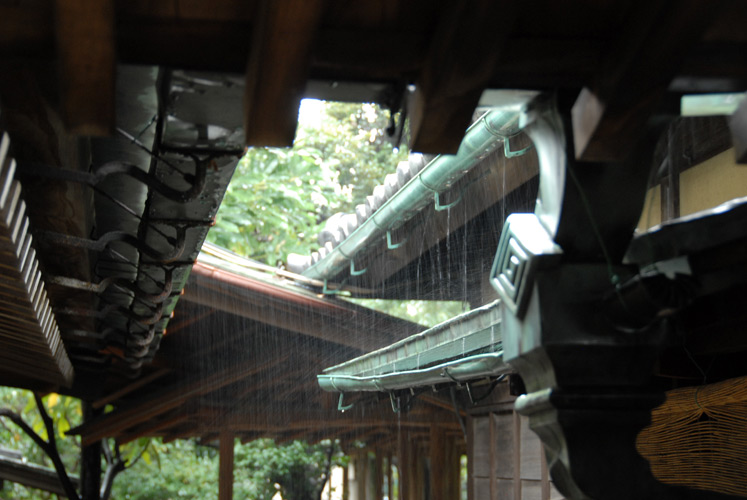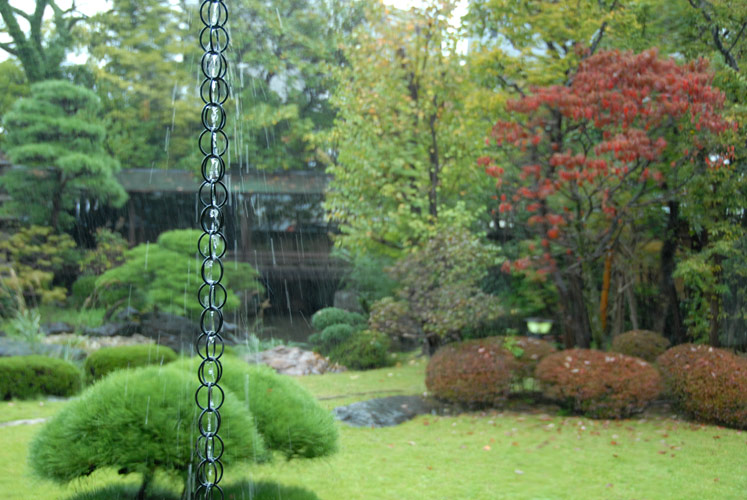 After this temple visit, the light began to dim too much for photos. The three of us continued on with our day, to look at netsuke and for a wonderful, grand, Japanese Sukiyaki dinner in the Akasuka area.
What a wonderful day!